Cirrus Factory Service Center in Upland, CA
Your private aircraft often requires maintenance and repair that can seem frustrating and time-consuming. Foothill Aircraft works hard to ensure your aircraft maintenance is easy and efficient.
As a Cirrus Factory Service Center, our FAA-certified technicians are qualified to perform warranty work, maintenance, and repair on your Cirrus aircraft.
You have likely poured a significant amount of money and time into your Cirrus. Your aircraft deserves only the highest quality care and attention, and that's what you can expect from our factory-trained mechanics.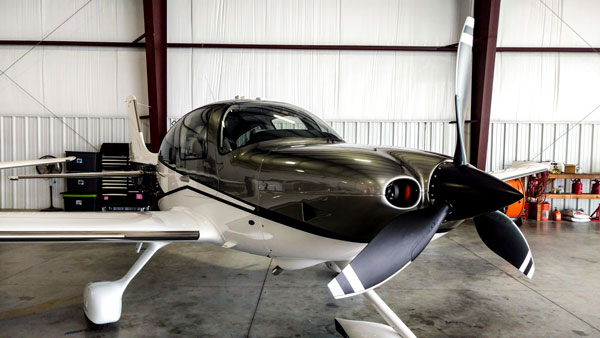 What Is
Cirrus Aircraft?
The Cirrus Aircraft company is an aircraft manufacturer founded in 1984 by Alan and Dale Klapmeier. For 20 years, Cirrus has been providing customers with a high-quality aviation experience.
Cirrus Aircraft is committed to the safety and comfort of their customers, so you know you are making the right choice when it comes to your aircraft purchase.
What Aircraft Services Do We Provide?
Foothill Aircraft is proud to be a part of the Cirrus global network of Cirrus Authorized Service Centers. As a Cirrus Authorized Service Center, our qualified aircraft mechanics are factory trained and experienced to provide your Cirrus with a variety of quality maintenance and repair services, such as:
10-year Cirrus Airframe Parachute System (CAPS) repack
Advanced diagnostics
Air-conditioning maintenance and service
Aircraft warranty service and support
Airframe repair
Annual, progressive inspections for SR20, SR22, and SR22T models (100HR and 50HR)
Cirrus SR2X models
Composite and paint repair
Compliance service:

Airworthiness Directive (AD)
Service Bulletin (SB)

Engine overhauls
Full avionics facility
Oil changes
Oxygen system maintenance and service
Pre-purchase inspection
Why Should You Choose Foothill Aircraft's Cirrus Factory Service Center?
Owning an aircraft means that regular service, maintenance, and annual inspections will be required to ensure that it is fit to fly and performing well. Unexpected repairs are also sometimes needed, and whatever your Cirrus service needs are, you can trust the Cirrus team at Foothill Aircraft to do the job right.
Owning a Cirrus aircraft is an investment. Choosing an authorized Cirrus Factory Service Center, like the one Foothill Aircraft offers, to perform your maintenance and repairs allows you confidence in knowing that only qualified, experienced technicians are working on your aircraft.
As an authorized Cirrus Factory Service Center, our thorough understanding of your aircraft warranty ensures you receive the full benefits of coverage for your aircraft.
Our FAA-certified mechanics receive ongoing factory training and use factory-approved repair methods as well as aircraft-specific tools to ensure you receive the highest quality maintenance for your Cirrus aircraft.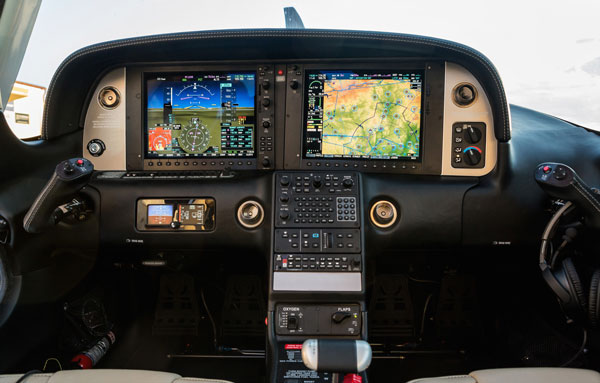 How Much Is Cirrus Aircraft Maintenance?
Our technicians are highly skilled and knowledgeable about all Cirrus aircraft. They value your investment as much as you do and take the time to make sure that the job is done right. Contact our facility today to learn more about expected costs; however, costs are not final until they have a chance to see your aircraft and determine what is needed.
Interested in Learning More About Cirrus Aircraft Maintenance in Southern California?
If you are interested in learning more about how your Cirrus can benefit from our Cirrus Factory Service Center in Upland, California, please contact Foothill Aircraft at 909-360-7097.
We help you fly with confidence.
We are also authorized to perform maintenance, repairs, and inspections on Cessna and Mooney aircraft.