Cessna Factory Service Center
Owning an aircraft means investing a lot of time and money to keep it in the best shape possible. You want to feel confident that your aircraft will perform at its peak when in the air and on the ground.
When you own a Cessna, you want only the most qualified technicians working on your aircraft. Foothill Aircraft is proud to be a Cessna Authorized Service Center so that we can provide you and your Cessna aircraft with the highest quality care and attention. As a Cessna Factory Service Center, we employ FAA-certified aircraft mechanics who are factory trained to perform warranty work on Cessna aircraft, including major engine work and annual inspections.
What Is
Cessna

Aircraft?

Cessna is an American general aviation manufacturing company founded in 1927 in Wichita, Kansas. The company manufactures aircraft of all different sizes, such as business jets and small, piston-powered aircraft. For years, the Cessna Aircraft Company was one of the highest-volume producers of general aviation aircraft. Cessna is currently owned and operated by Textron Aviation, Inc.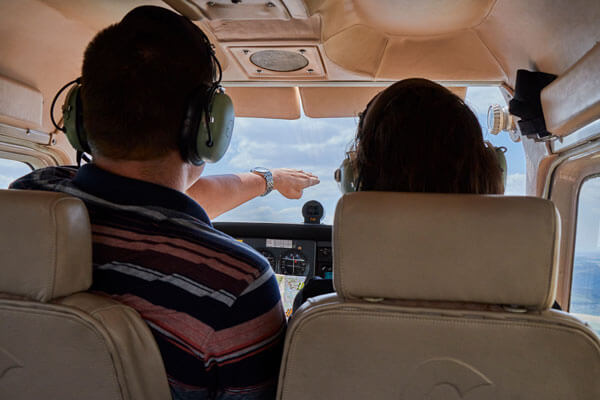 What Aircraft Services Do We Provide?
As a Cessna Factory Service Center, we provide many different aircraft services and warranty work to keep your Cessna flying smoothly, including:
Major engine work
Oil analysis
Annual inspections
Tire changes
When you own an aircraft, you can expect that regular service will be necessary to ensure that your aircraft is flying safely. This can either mean unexpected repairs or annual inspections and maintenance. Whatever your Cessna aircraft maintenance needs are, you can feel confident that Foothill Aircraft will get the job done.
What Are the Benefits of Choosing a
Cessna

Authorized Service Center?

Owning an aircraft can be expensive. If you are not receiving the highest quality care from factory-trained aircraft mechanics, you can expect the need for maintenance more often, which will cost you more money in the long run. Additionally, you need to make sure your aircraft is in the best shape before taking it in the air. Our certified aircraft maintenance technicians can perform warranty work and inspect your Cessna aircraft to ensure it is ready to fly. Safety should be the number one priority when it comes to aircraft maintenance.
Interested in Learning More About
Cessna Aircraft Maintenance

in Southern California?

If you are interested in learning more about how Foothill Aircraft can provide you with all your Cessna aircraft maintenance needs, please contact us at 909-985-1977.

We are also authorized to work on Cirrus aircraft and Mooney aircraft.