About Foothill Aircraft in Upland, CA
Foothill Aircraft Sales & Service offers high-quality aircraft services in Upland, California. With nearly 60 years of experience, we understand the responsibilities that come with owning and operating an aircraft, and we are there for you every step of the way for all your aviation needs.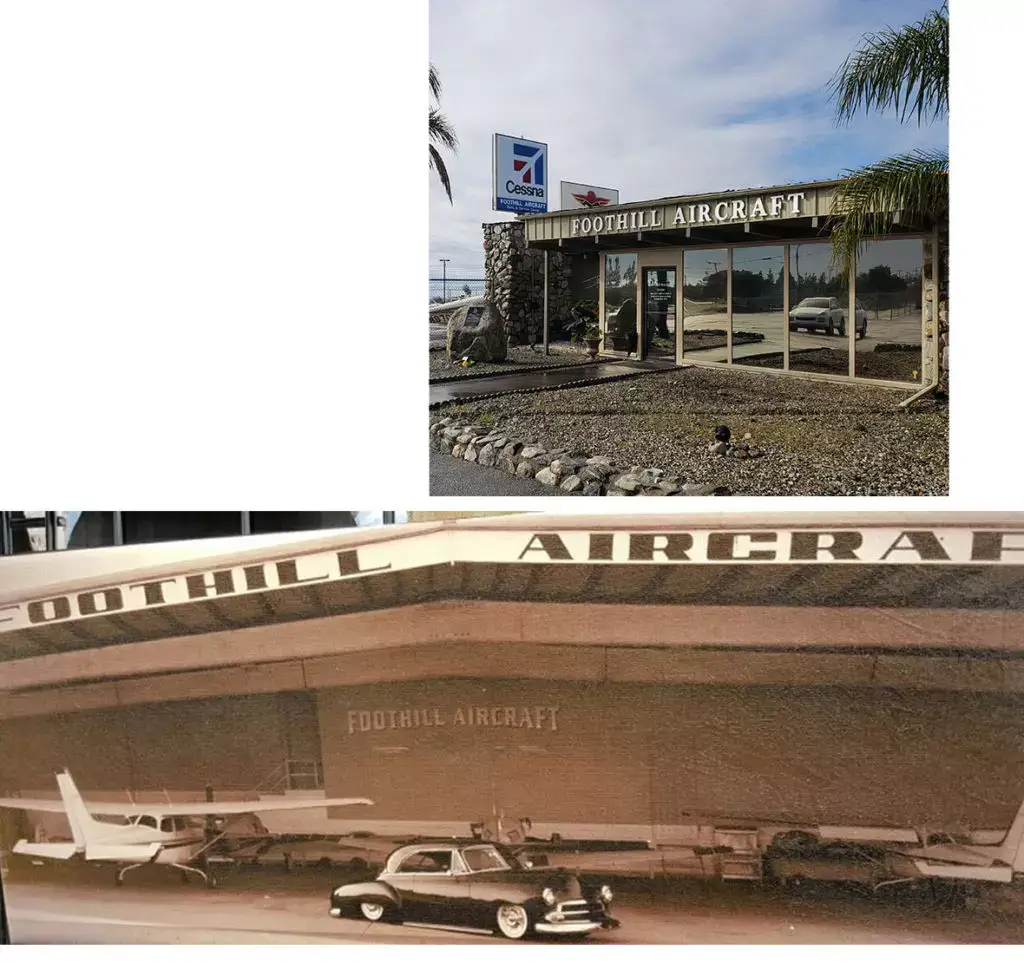 Where Is Foothill Aircraft Located?
Foothill Aircraft is conveniently located in Upland, California, at Cable Airport (KCCB). Cable Airport is the world's largest family-owned public-use airport, and it has been around since 1945. Being located at the airport provides Foothill Aircraft with the resources and space to meet your aviation needs.
A Strong Foundation and Family Focus
Foothill Aircraft was founded by Walter Cable in 1962. Walter Cable's grandson, Curtis Cable, has been the President and CEO of Foothill Aircraft since 1996.
Curtis has been involved with Foothill Aircraft since 1966. He grew up working alongside his father and grandfather. Curtis now runs the family business, carrying on their legacy.
Since Foothill Aircraft is a family business, our goal is for our customers to feel like family. We treat all of our customers with respect and always aim to provide the highest quality care and service.
Factory-Trained Aircraft Mechanics
Foothill Aircraft is an FAA-certified repair shop, which means that our aircraft maintenance technicians are authorized by the Federal Aviation Administration to do warranty work on almost any aircraft. We work on small, medium, and large aircraft up to 12,500 pounds and provide aircraft maintenance, repair, and inspections.
Our experienced, certified mechanics are also factory trained and authorized by the manufacturers of Cessna, Cirrus, and Mooney aircraft to provide warranty services on each of these aircraft types.
Concierge Services
Maintenance and warranty work on your aircraft are imperative but can be inconvenient. Foothill Aircraft provides concierge services to make your aircraft maintenance or repair experience a breeze. We offer vehicle rentals and hotel discounts, and we can also pick you up and deliver you back to your home airport. By choosing Foothill Aircraft for your aviation needs, you can be confident that the process will be smooth and carefree.
Certified Aircraft Parts 
We have a large in-house supply of aircraft service parts and can provide you with nearly any aircraft part you need at a competitive price. We are also an authorized parts distributor for Mooney, Cessna, and Cirrus and sell factory parts to other aircraft shops. 
Interested in Learning More About Foothill Aircraft?
If you are interested in learning more about how Foothill Aircraft can help you with your aviation needs, please give us a call at 909-985-1977.
At Foothill Aircraft, we understand the importance of receiving high-quality care for your aircraft, and we offer the finest in aircraft service and factory parts.