Aircraft Sales and Consignment
in Upland, CA
At Foothill Aircraft, we sell the finest airplanes and offer a consignment service for individuals who want to sell their planes.
For those looking to buy, we are located on the world's largest privately owned public-use airport, Cable Airport. Located just northwest of Ontario Airport in Upland CA.
As a buyer, you can browse without hassle until you're ready to talk to a consultant, and when you are, we will be highly attentive to your unique needs.
No appointment is needed, and there's no need to call ahead. Simply fly or drive to Cable Airport in Upland, and you can browse the airplanes we have for sale on our hassle-free lot.
We make buying and selling your aircraft a stress-free experience. Contact Foothill Aircraft today at (909) 985-1977.
View For Sale
Aircraft Consignment Services Near Ontario Airport
Foothill Aircraft offers aircraft owners a partnership where you supply the plane, and we supply the buyers.
We will guide you through the process, which means allowing us to deal with the marketplace analytics, aircraft evaluations, fielding calls, and the coordination of buyer visits.
We also help you price your aircraft according to your needs, be that getting the right price or selling fast, and we can negotiate with buyers on your behalf.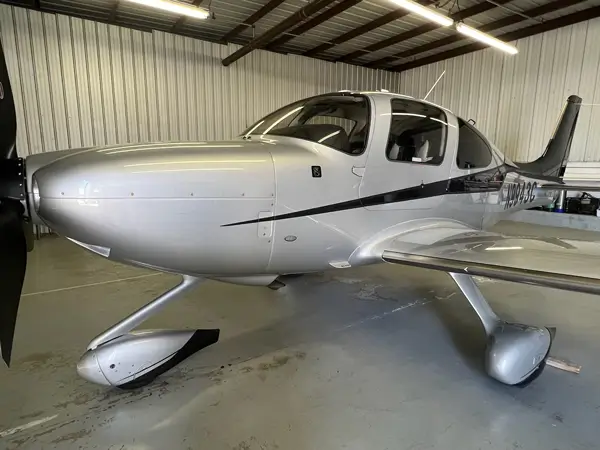 Fast And Stress-Free
Foothill Aircraft is committed to providing airplane owners a stress-free experience and the easiest way to sell your plane. We take over the most challenging aspects of selling an aircraft and allow you to sit back and relax.
Our services include:
Analyzing the aircraft marketplace
Promoting it on our website and other aircraft sales websites
Coordinating showings
Providing continuous sales updates
Helping in the negotiation process
Pre-purchase evaluation representation
Aiding with contracts, closing, and delivery
And if your plane needs any work, our FAA-certified repair station offers aircraft maintenance, inspections, repairs, factory parts, warranty work, and more.
We Have the Buyers and the Experience
Foothill Aircraft has the experience you want and the network you need to sell your airplane. Having a vast network of clients can get your aircraft sold fast, and if we can't find a buyer, we might buy it ourselves!
Learn More About Selling Your Airplane
If you want to sell your plane in Southern California, call Foothill Aircraft today at (909) 985-1977. We will be happy to answer any questions you may have and are standing by to hear from you.